Permanent Dental Crowns & Bridges In North Plainfield, NJ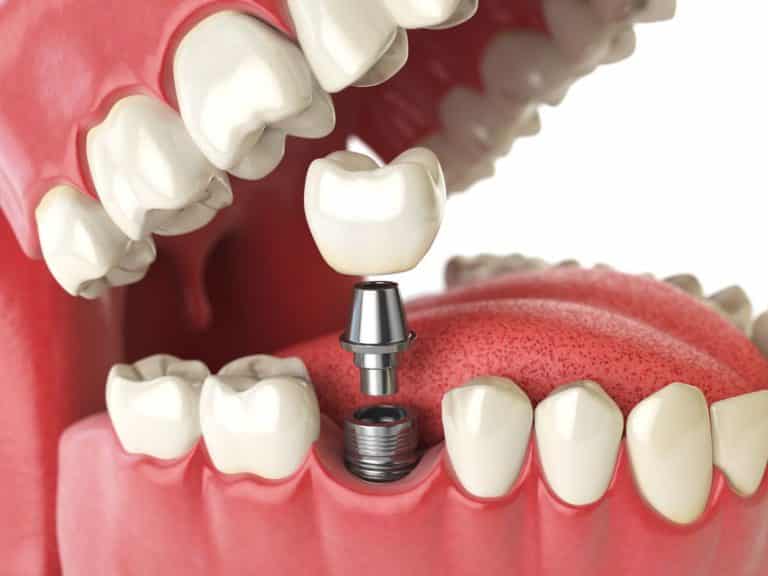 Oftentimes one is faced with an unfortunate situation where he/she loses a tooth or a tooth gets broken. Many a time due to intensive dental treatments some teeth need to be removed for the sake of better overall oral health and hygiene. 
In such situations, it can be embarrassing for the person and also cause difficulty in chewing and speaking. Hence, it is recommended that when you have a case of broken or missing teeth you should consider the option of dental crowns and bridges for better oral health. 
Dr. Harmanpreet Kaur of Dental Designer, NJ explains everything about dental crowns and bridges on this page. All FAQs regarding dental crown, bridges, treatment type, cost, risks, and insurance-related queries have been explained here.
What Is A Dental Bridge and Dental Crown? 
Dental bridge and crown both fall into the category of dental prosthetic devices that are permanently fixed into the patient's mouth. They cannot be removed for cleaning or any other reason. 
Bridges and crowns are fixed into the mouth with the help of cement or implants or with existing teeth. 
A dental crown is an artificially created tooth. It is manufactured by using porcelain or ceramic or even metals like gold or silver. 
Generally, people prefer porcelain or ceramic dental crowns because they look and feel like a natural human tooth. 
But metal alloys crowns are popular for back teeth because they are stronger and will last forever.  alloys for improved strength when replacing a back tooth. 
Dental Bridges are a prosthetic appliance that replaces missing teeth. While a crown is sufficient when the patient has lost a single tooth, bridges are more functional and perfect when treating several missing teeth. 
Bridges are usually made of porcelain fused to metal in order to achieve both strength and a natural look.
What Are The Benefits Of Dental Crowns Or Bridges? 
Dental crowns and bridges have numerous benefits according to Dr Harmanpreet Kaur, the accredited dentist of Dental Designer, NJ. 
They are listed as follows: 
A dental crown or bridge restores the missing tooth or teeth. A permanent restoration is one of the biggest advantages of these dental treatments. 
Once a dental crown or bridge is fitted it improves the patient's oral health because chewing becomes easier and the rest of the teeth are not burdened with compensation for the missing tooth/teeth. Dental crowns and bridges are never susceptible to cavities or tooth decay, thus contributing to your better oral health. 
Patients who have missing teeth are often too embarrassed to smile and may slightly have slurred speech which makes them self-conscious. But when a dental crown or bridge is placed the mouth looks complete, natural, and aesthetically pleasing. The patient's normal smile and speech are restored. 
Dental bridges and crowns are made of high-quality durable materials and last a lifetime if properly maintained.
Who Is An Ideal Candidate For Dental Crowns Or Bridges? 
Dental Designer, NJ has a small list of guidelines which you can refer to and understand whether you are the right candidate for Dental Crowns or Bridges: 
You have cracked/loose/broken/missing teeth due to injury, trauma, accident or naturally. 
You have suffered from severe dental decay which needs tooth/teeth extraction and then replacement with crowns/bridges
You have undergone root canal treatment and need a crown to replace the affected tooth. 
You have undersized or badly eroded teeth that need replacement with crowns/bridges.
If you are an adult suffering from any of the above-mentioned issues, then you are the right candidate for dental crowns or bridges. 
However, Dr Harmanpreet Kaur, the accredited Dentist of Plainfield, NJ believes that every individual is a unique case and whether or not you should get a dental crown/bridge will be based on your case history and discussions with the dentist.
What To Expect At An Appointment With Dr. Harmanpreet Kaur For Discussing Dental Crowns Or Bridges? 
Dr. Harmanpreet Kaur is a qualified and accredited dentist based out of Plainfield, New Jersey who is known for thorough evaluations before reaching a diagnosis. 
If you have an appointment at Dental Designer, NJ, then you can expect a one-on-one discussion with Dr. Kaur about your broken, loose, or missing tooth/teeth. She will also ask you about your oral care habits and dietary choices to understand your case completely. 
The next step is a dental exam. Dr. Harmanpreet Kaur will examine your mouth and teeth. She will check whether any tooth has severe dental damage that needs to be extracted before considering dental crowns. 
X-rays and computer tomography scans (CT scans) are usually performed after the examination as part of your case file. 
Once the examination is done and Dr. Harmanpreet Kaur concludes that either a dental crown or a bridge is the right way forward she will have an in-depth discussion with you on the course of the treatment, payment options, the duration of the treatment, what to expect and how to take care of yourself throughout this period. 
This discussion is a two-way street where you can vocalize any concerns or doubts you may have about the treatment and get all the right answers from Dr. Kaur. At the end of your visit, you will have a schedule for the treatment with you and a plan of action for both you and Dr. Harmanpreet Kaur.
What To Expect Before The Dental Crown/Bridges Treatment? 
Fitting dental crowns or bridges is a multi-visit treatment which takes place over the course of a couple of weeks.  Dr. Harmanpreet Kaur, the qualified dentist of Plainfield, NJ will give you specific instructions on what to do and what not to do in the days leading up to the first visit for dental crowns or bridge treatment and in the time between two visits. 
As a patient, it is vital that you follow all the instructions carefully for the best results.
How Is A Dental Crown Or Dental Bridges Procedure Performed At Dental Designer, NJ? 
The first step in a dental crown or bridge treatment is resizing your existing tooth/teeth so that they are a proper fit for the crown or bridge that will come in later. Dr Harmanpreet Kaur will reduce the tooth/teeth carefully to ensure that not too much of the tooth is removed. This process is also called recontouring. 
Once the tooth/teeth reach the desired size, an impression of your bite will be taken. The impression will be used to fabricate the mould for the crown or bridge. 
On your next visit, Dr. Harmanpreet Kaur of Dental Designer, NJ will fit the newly-moulded crown or bridge in your mouth. In the meantime, if Dr. Kaur deems it necessary then you may be fitted with a temporary restoration crown or bridge while the dental lab works on your custom crown/bridge. 
What To Expect After The Dental Crown/Bridge Treatment? 
According to Dr Harmanpreet Kaur, the qualified dentist from Plainfield, NJ, your teeth will need time to heal after your crown and bridge placement process, so it is normal for you to experience some sensitivity – especially to hot and cold. 
Additionally, you may experience soreness in the gums surrounding your restorations, though this is usually manageable with ibuprofen and should subside within a few days.
Dr Harmanpreet Kaur will give you some instructions that you should follow to accelerate your recovery.
What Are The Risks Associated With Dental Crowns Or Bridges? 
There are some minor risks associated with dental crowns or dental bridges treatment. They are as follows: 
The detachment of crown/bridge (detachment could be partial or complete)
Pain, sensitivity or discomfort for a prolonged period of time
Vulnerable to gingival recession and gum disease. 
Does Dental Insurance Cover Dental Crown Or Dental Bridges Treatment? 
Most dental insurance companies cover the cost of dental crown treatment fully and a major portion of dental bridge treatment. These are restorative dental treatments that directly affect the oral health of the patient, hence, these are typically under dental insurance cover. 
Depending on your plan Dental Designer, NJ can help you find the best possible way to make payments for your dental crown or bridge treatments.
Get in touch with Dr. Harmanpreet Kaur of Plainfield, NJ to learn more about dental crowns and bridges procedure and treatment. Book an appointment for a dental exam with us!
Consult Dr. Harmanpreet Kaur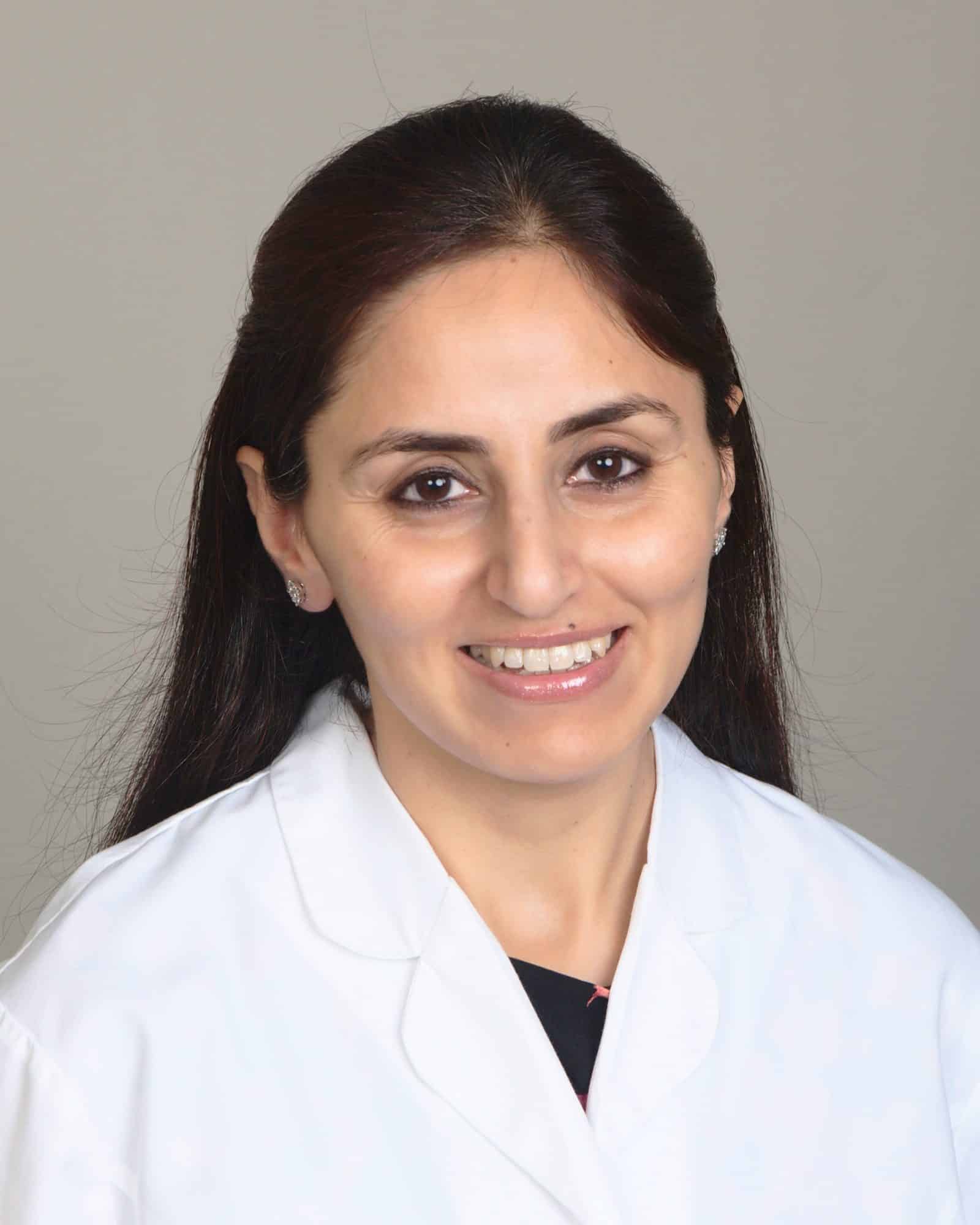 As a general dentist, Dr. Harmanpreet Kaur is committed to providing comprehensive care and clinical excellence.
She has more than 15 years of experience as a General Dentist and is a member of the American Dental Association and the American Academy of Implant Dentistry.
Dr. Harmanpreet Kaur attended New York University College of Dentistry for her dental education (DDS) and graduated with Honors. Before taking over Dental Designer in 2016, Dr. Kaur worked in several high-quality dental offices in Central Jersey.
She is committed to offering her patients the same level of clinical excellence as she learned from her world-renowned teachers/practitioners, including celebrity dentist Dr. Gerry Curatola. Passionate about the importance of continuing education, Dr. Kaur has completed extensive advanced training in cosmetics, oral surgery, and anesthesia.
Book a consultation with Dr Harmanpreet Kaur. At the consultation, Dr Kaur will:
First perform a thorough examination of your teeth, gums and jaw.
Explain the problem to you.
An X-Ray of your teeth will be taken if needed.
We recommend you openly discuss your concerns with Dr. Kaur
During the consultation be prepared to discuss:
Your medical conditions, drug allergies, and previous dental treatments.
Current medications, vitamins, herbal supplements, if any.
Likely outcomes, and any risks or potential complications.
You Might Be Interested In