Dental Fillings Can Look Like Natural Teeth Too!
by
Dr. Harmanpreet Kaur
| June 28, 2019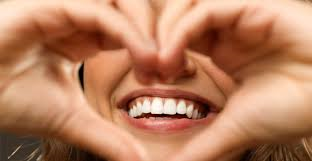 Dental fillings are a part of dental care treatments that are vital in keeping your teeth healthy in the long term. Dental fillings become necessary in case there is decay, discolouring, unnatural open spaces between teeth or chipped off and misshapen teeth. If you don't get a filling on time then your teeth may continue to decay affecting your ability to chew food properly and will put you into a state of constant discomfort. To avoid this it is better to go through a dental filling treatment with your Dentist.
Dr. Harmanpreet Kaur will be discussing different types of dental fillings and FAQs about the treatment in this blog.
Different Types of Dental Fillings
To use them, you need to know what dental fillings really are. If any open spaces arise in the tooth, it is imperative that they are filled up. This is because any opening leads to the roots and nerve vessels under the tooth being exposed to outside bacteria. So in order to close off all these open spaces, dental fillings are used. Thus, it can also be seen how these dental fillings help prevent tooth decay by blocking bacteria.
Dental fillings are offered in a variety of materials. You simply need to read on to find out which one will suit you the most!
Silver or Amalgam Fillings:
These fillings last longer too, around 10-15 years or sometimes even more. And they do this while costing so much less than the gold fillings. In fact, they even cost less than composite fillings.
Silver fillings (amalgams) are equally strong as the gold fillings; able to withstand any sort of chewing force.
However, there are many disadvantages to amalgam fillings. The first is that they tend to create a grey hue in all the surrounding tooth structure. Thus, making itself and all the teeth around it seems less aesthetic due to the discoloration.
Also, they lead to cracks and fractures since amalgam fillings experience more expansion and contraction. This causes the surrounding teeth to crack or fracture under the force of the fillings.
Tooth-colored Composites:
The main reason so many people prefer these fillings is that they are aesthetic, as they blend in with all the other teeth. However, these too cost a hefty amount; way more than the amalgam ones.
Composite fillings provide better support, as they chemically bond to the tooth structure. Also, less tooth structure needs to be removed when fitting these in, as compared to the other fillings.
However, these fillings have greater disadvantages. They are one of the least durable types of fillings. They cannot withstand any chewing force and may break when chewing harder items. Also, composite fillings chip off easily.
Like gold fillings, these too require more than one visit to the dentist. They also take greater time to place than the amalgam fillings.
Gold Filling:
The number one advantage of gold fillings is that they are more durable. They mostly last 10-15 years or even longer at times. Very rarely do gold fillings corrode away. At the same time, gold fillings also cost a lot more than all the other ones.
In regards to strength, they are one of the strongest amongst the other available. Gold fillings can withstand any chewing force, from dried fruits to even cracking a nut open.
It also comes down to aesthetic. Some people prefer gold fillings solely because it visually appeals to them. Conversely, many even dislike it and prefer simple fillings which match the rest of their teeth.
Another disadvantage of gold fillings is that they require additional visits to the dentist as compared to the simple other fillings.
Should I Replace Amalgam Fillings?
As discussed above there are certain glaring disadvantages of Amalgam Fillings. Not too long ago, amalgam was the material of choice for dentists when placing fillings. Amalgam fillings, when properly done, were inexpensive, easy to place and long-lasting. As dentistry has evolved, however, the disadvantages of amalgam have become more apparent. Apart from a lack of visual appeal, one of the main disadvantages of amalgam is that, traditionally, it cannot be chemically bonded to the tooth structure and is retained in the tooth by way of physical undercuts. Additionally, amalgam expands and contracts and can cause cracks and fractures in the tooth as well as in the filling itself. Concern has also been raised about the mercury content in amalgam.
Given the above considerations, the question arises as to whether your amalgam fillings should be replaced. Dr Harmanpreet Kaur D.D.S. recommends replacing amalgam fillings, if there are signs of decay around the filling, chipping or cracking or poorly adapted margins. You may also consider replacing amalgam fillings purely for aesthetic reasons.
Alternatives to Amalgam Fillings – Metal-Free Fillings:
Metal-free fillings are restorations that protect the beauty and longevity of your grin. Providing metal-free fillings as an alternative to traditional metal amalgam is just another way our team at Dental Designer achieves conservative, minimally-invasive dental care. Fillings made from composite resins and porcelain can restore unsightly old metal fillings. Many are surprised by the natural results metal-free fillings provide a tooth once covered by the old-fashioned silver mercury amalgams. The talent of cosmetic dentist Dr. Harmanpreet Kaur allows her to offer a restoration that is so natural-looking in appearance, the filling goes unnoticed by others. It's not the only appearance that makes traditional metal amalgam fillings less than ideal. The composition of these fillings requires more removal of the healthy tooth before application. Also, the metal is known to expand or contract with temperature changes in the mouth, which may cause the tooth to crack or break. When tooth decay has caused enough damage that a filling is needed, Dr. Harmanpreet Kaur chooses metal-free fillings for our guests because of their tooth-sparing qualities and protective nature. The strong bonding technique of a metal-free filling requires the least amount of tooth removal and provides a strong seal that keeps the tooth safe. In fact, the composite resin material that makes up these fillings beautifully enhances the strength and durability of the tooth, in some cases making it even more stable than it was naturally. Here at Dental Designer, our goal is in always providing the most comfortable, conservative dentistry possible. Offering metal-free fillings to patients is just one of the many ways we accomplish this goal.
Composite Fillings:
Composite fillings – also known as tooth-colored fillings – are dental restorations designed to be inconspicuous and natural in appearance. They blend well with the teeth and appear more natural than amalgam fillings, which are darker and more easily seen by other people. Composite fillings are made of ceramic and plastic compounds that chemically bond to the teeth. They can be used to fill in decayed areas of the teeth, as well as to help repair chipped or broken teeth. Most dentists use composite restorations to treat the teeth closest to the front of the mouth, as they are more noticeable when patients smile. However, advancements in dental technology and the composition of composite fillings have made it possible for Auburn dentists to also use tooth-colored fillings on molars, which receive more wear than other teeth.A composite filling can be placed in just one appointment and is a more affordable option to CEREC fillings.
CEREC Porcelain Fillings:
For replacing larger fillings, CEREC porcelain is a superior material. It is durable, is aesthetically appealing and enjoys a success rate of at least 90 per cent after 10 years. CEREC fillings are natural looking, strong and biocompatible and generally last longer than other types of filling materials.
Frequently Asked Questions About Composite Fillings
Do composite fillings allow dentists to preserve more of the natural tooth structure?
This is because composite materials chemically bond to the surface of the tooth like an adhesive. The process takes slightly longer to complete than traditional amalgam fillings, but patients can preserve more of the natural portion of the teeth while enjoying a restoration that is discreet and understated.
Am I a candidate for tooth-colored fillings?
If you have a cavity, broken tooth, or a deteriorated filling, you may be a candidate for a tooth-colored filling. Schedule a dental consultation to find out if composites are right for you.
What should I expect if my dentist decides a composite filling is right for me?
During your visit, your gums and teeth will be anesthetized with a local anesthetic near the site of the filling. Once the area is numb, the decayed or damaged portion of your teeth will be removed to make room for the new tooth-colored filling. A resin will be placed over the area and cured with a hand-held light for less than a minute. The new filling will then be shaped and polished before the procedure is complete.
What type of post-treatment care is required after getting a composite filling?
Composite fillings are cured with light at your dentist's office. You should be able to return to normal activity and oral care immediately after your visit. It's normal for treated teeth to experience some sensitivity to hot and cold in the days following treatment, but sensitivity that persists beyond a week should be reported to your dentist.

Dr. Harmanpreet Kaur will discuss with you the differences between filling options and depending on your particular case might recommend one over the other. Call Dr. Harmanpreet Kaur's dental office in North Plainfield NJ at 908-756–6623 to set an appointment today! We are the dentist in Green Brook Township, Middlesex, Bound Brook, Piscataway, Dunellen and North Plainfield NJ. We are open on Saturdays and late evenings on weekdays. Check out dentaldesignernj.com for more details and send a request online for your dental appointment. Follow us on facebook.com/dentaldesignernj and you get a chance to win gift card for fifty dollars.
You also might be interested in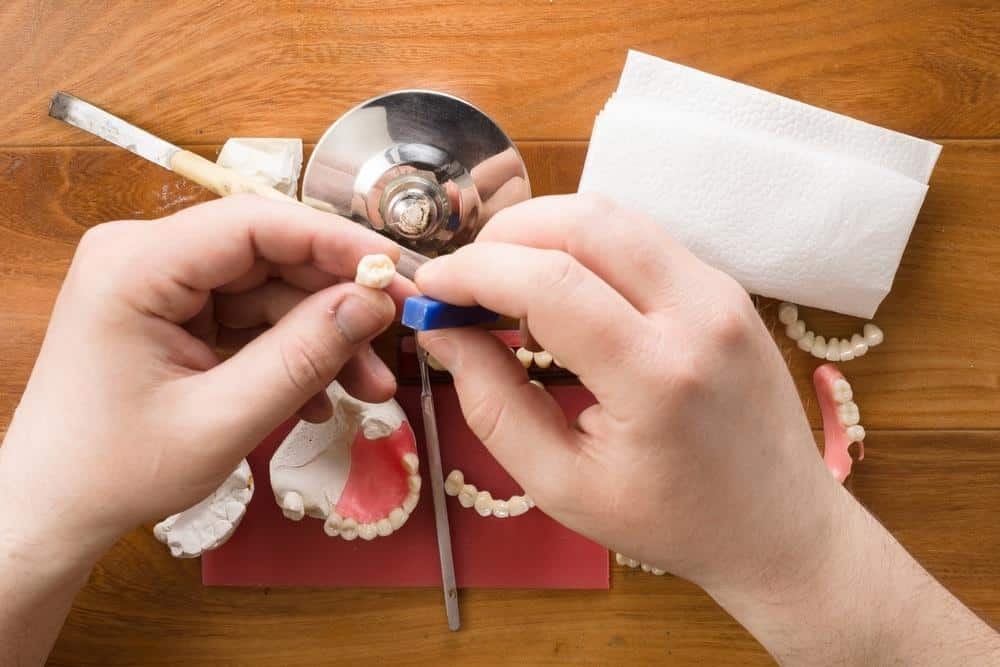 Broken or Missing Teeth? Your options to replace them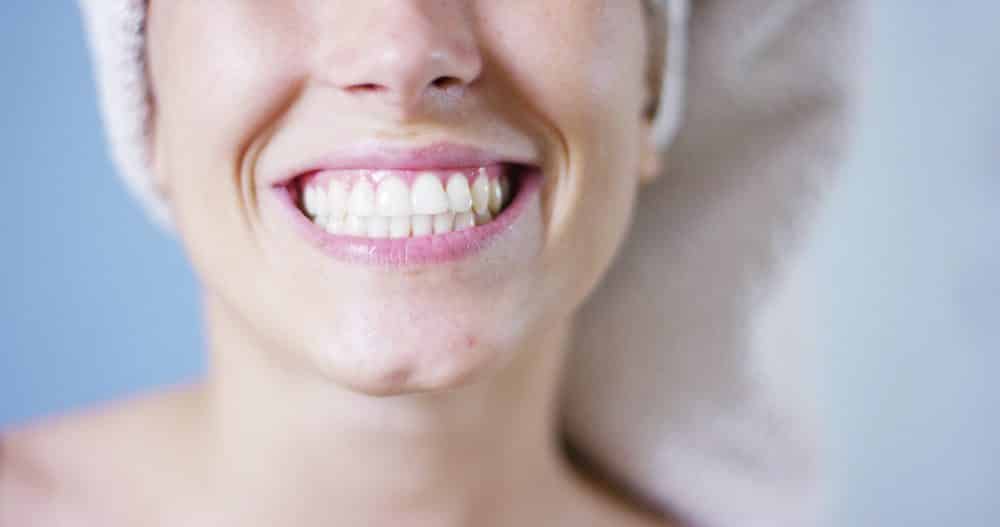 Top Benefits of Smiling