Broken or Missing Teeth? Your options to replace them
by
Dr. Harmanpreet Kaur
| July 7, 2019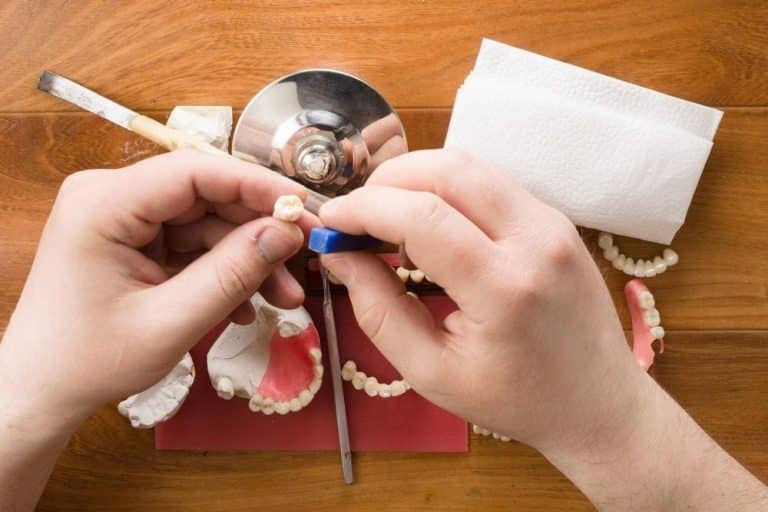 Broken Front Tooth! What to do?
A broken front tooth impairs your ability to eat and talk and there is this embarrassment that comes from missing a key part of the smile. A broken front tooth sounds simple, but there are actually several varieties of trauma that a person can suffer.  You need to make a quick decision after breaking or losing the front tooth.

Dr Harmanpreet Kaur of Dental Designer explains what exactly you should do if you have broken or loose tooth. She will be discussing what treatments are the right options for patients and will also answer FAQs on the topic of dental implants, bridges and crowns. 

Broken Tooth
A broken tooth occurs when a substantial piece of the tooth is knocked out, often exposing its roots and pulp. This will look like a mixture of white, dark, and red areas. If you suffer a broken tooth, you will likely be in moderate to severe pain and will feel the need to see a dentist as soon as possible. Left untreated, broken teeth can result in severe pain, infection, swelling, and a potential medical emergency.

Loose Tooth
A tooth concussion is another name for a loose tooth as a result of taking a hit to the mouth. It is typically accompanied by bleeding and mild to moderate pain. If your tooth is still intact but a little loose, you might be feeling lucky because you were spared the worst. That might be true, but it does not mean you can sit back and relax. Depending on the strength of the hit, the tooth might have damage to the root or have been pushed into your jaw, neither of which is visible to you.
In both situations, the dentist will take X-rays of the affected area to determine the severity of the situation, then create a treatment plan for temporary and permanent solutions based on the severity of the injury. If the broken front tooth cannot be saved, the doctor will discuss your options for short and long-term tooth replacement options. These may include a crown, bridge, implant, or partial denture (flipper). 

What Are My Options To Replace Missing Teeth/ Broken Tooth/Loose Tooth?
Our teeth are designed to work together. Each tooth is connected to two other teeth in the opposing arch. When we lose a tooth it's like taking a pillar out of a building structure.  At first, nothing happens, but soon gravity and external forces take over and the building starts to collapse. It's the same with our teeth: pressure and other forces win. The teeth either side of the gap begin to collapse inwards and the opposing teeth start to move. This results in malocclusion.

The longer you wait to replace missing teeth, the more complicated and costly the replacement gets. In a few instances, you may even sacrifice replacement options – for example, the bone at the gap resorbs over time and so an implant may not be feasible.
Dr Harmanpreet Kaur DDS, dentist in North Plainfield suggests that there are various ways to replace missing teeth and all have different cost implications and benefits. The available tooth replacement options are partial dentures, dental bridges, and implant.

What Is A Dental Implant?
Dental implants are surgical-grade root devices that support permanent tooth prosthetics that are manufactured to last a lifetime. These artificial roots are anchored in the bone beneath the gums where they become fused into the jaw. A crown is mounted atop the implant for a long-lasting and natural looking smile. Many dentists and patients prefer dental implants because they offer the same function as natural teeth and also help prevent bone atrophy in the jaw. Dental implants may be used to replace a single missing or damaged tooth or to restore an entire smile. A dental implant is an artificial replacement for a tooth root for a missing tooth and is usually made from titanium. The important function of an implant is to achieve close contact with the surrounding bone. Over time growth of the bone onto the implant surface enhances the stability of the implant.


An ideal Candidate For Dental Implant?

Dental implants are suitable for adults with good oral and general health. Some dentists will decline to place implants if you are a heavy smoker and cannot give up altogether. However, each implant case is different and if you do have any health problems such as heart disease or diabetes,  then speak to your dentist Dr. Harmanpreet Kaur before starting any treatment. It is only in some circumstances that health problems prevent the use of dental implants altogether.

How To Know If You Are Suitable For Implants?
Implant Consultation Special
At your initial consultation, Dr Harmanpreet Kaur D.D.S will check if it is feasible to provide you with implant treatment. You will be expected to provide a detailed medical history and there will be a complete examination of your mouth and remaining teeth to discover the nature and extent of any existing dental problems. Oral X-rays will be taken and models of the teeth will be prepared. X-rays and models are used to determine the missing tooth gap and volume of bone that is available for placing an implant.

At this first appointment, you will be provided a treatment plan is required to stabilize any gum- or tooth-related problems. Establishing good basic dental health is a key stage in any treatment plan. Habits such as heavy drinking or smoking can decrease the long-term health of gum and bone and therefore limit your chances of receiving a dental implant.
What To Expect During A Dental Implant Treatment?
The placement of dental implants is a multi-step process that typically takes between 6 and 9 months to complete. It begins with a surgical procedure during which a titanium rod is placed where a previous natural tooth root once was. The gums are sutured shut over the implant, where it will stay for several months while it heals and begins fusing with the surrounding bone. Due to the nature of implant placement and its average procedure time of between 1 and 2 hours, you'll be sedated and/or anesthetized for the duration of the treatment. At the conclusion of the healing period, you'll return to be fitted for permanent crowns and have them placed.
How Much Does A Dental Implant Cost?
Dental Implant costs can range from $2500 to as much as $5000. Even if the cost is partly covered by your insurance, there is still a big out of the pocket expense.

Dr Harmanpreet Kaur of Dental Designer explains what exactly are you paying for when you get an implant.

The Implant
Dental implants are made of a titanium post that is screwed into your jaw bone and designed to replicate the form and function of tooth's natural roots. Titanium metal is strong, lightweight and long-lasting. A foreign object that has to stay in your mouth for a number of years should be strong and durable and therefore is expensive.

Porcelain Crown
The porcelain crown sits on top of the post and resembles your original tooth. Crowns are custom made to fit in with the rest of the teeth. It is important to match the shape and color of the other teeth so that end product blends seamlessly with your smile. A customized artificial tooth that feels exactly as the natural tooth has a higher cost.
The final dental implant cost is high because it's a surgical procedure. There are years of training a dentist go through and experience is required to exactly know where to place the dental implant. Only a carefully planned surgery can precisely install an implant. 

What Post-treatment Care Will I Require?
It is normal to experience some discomfort, including bruising and swelling following a dental implant procedure. However, inflammation and pain may be managed with over-the-counter medications, hydrocodone, or codeine. You may be asked to eat only soft foods for approximately 2 weeks until the surgical site heals.

Fun Fact About Dental Implants
Did you know that approximately 30 million people live with no natural teeth in one or both jaws? But more and more dental patients are opting for dental implants as a means of tooth replacement. The American Academy of Implant Dentistry reports that 3 million people currently have dental implants – a number that is rapidly growing by about 500,000 per year. Modern titanium implants were first developed in the 1950s, but archaeologists have determined that ancient Egyptians and Mayans were the first cultures to implant artificial teeth.
Dental Implant vs Bridge
A dental implant consists of an implant crown and an implant abutment, whereas a dental bridge consists of two crowns and one dental pontic (dummy tooth that replaces the missing tooth).
The decision of whether to have a dental bridge or a dental implant depends on your unique situation. The primary consideration as to whether an implant or a bridge is the best option is the condition of the teeth adjacent to the gap. If the adjacent teeth are in good condition, then an implant is probably the way to go. However, if the adjacent teeth are in poor condition for example heavily filled with poor cosmetics (such as amalgam fillings or chipping), then they would probably need crowning anyway before the procedure. In that case, it is a no-brainer to opt for the dental bridge.
Another consideration is how long the tooth has been missing – whether you've had a recent extraction or the gap between the teeth has been there for a while.
These considerations all affect the decision as to whether to have a dental bridge or dental implant. Generally, there is little cost difference between a dental bridge and a dental implant. That said, a dental implant requires adequate bone and if there is an insufficient bone for a dental implant then bone grafting may be required. This can push up the cost by several hundred dollars and possibly extend treatment time from four months to eight months.
Crowns and Bridges
Dental crowns and bridges are custom-fitted tooth prosthetics that are used to replace or restore damaged or missing teeth. Crowns – also known as caps – are fixed over the surfaces of natural tooth structures or dental implants. Bridges are used to fill in the gaps left by missing teeth and are anchored in place by the natural teeth or crowns nearest the empty space. Both crowns and bridges are non-removable and must be cemented in place by a licensed dentist. Patients who get crown or bridges to restore their smiles achieve both the function and appearance of natural, healthy teeth.
Fun Trivia About Dental Crowns And Bridges
Did you know that the Etruscan civilization was the first to use crowns as a means of restoring damaged teeth? In fact, the materials they used – ivory, gold, and bones – were still the standard in dentistry as recently as the 20th century, when porcelain crowns were first invented. Today, crowns and bridges are customized specifically for the patient's bite and can usually be placed in as little as one or two dental visits. With proper cleaning and regular dental check-ups, crowns and bridges can last many years or even a lifetime.
Frequently Asked Questions About Crowns And Bridges
Is a crown or bridge right for me?
If you have a tooth that is damaged or decayed, but still intact, a dental crown may be right for you. If your tooth is missing, but its former position is surrounded by other tooth structures, a bridge may be the solution for you. Schedule an office consultation to determine whether you could benefit from crowns or bridges.
What should I expect when I have my crown or bridge placed?
If you are a candidate for a crown or bridge, your teeth will be reduced to ensure a proper fit. An impression will then be taken of your bite and used to fabricate a mould for the crown or bridge. If you are choosing porcelain prosthesis, its color will be matched to the natural shade of your other teeth. If a dental lab is making your crown or bridge, you may be fitted with a temporary restoration until the permanent one is ready for placement.
Do I need to follow any post-treatment care guidelines?
Your teeth will need time to heal following the crown and bridge placement process, so it is normal for you to experience some sensitivity – especially to hot and cold. Additionally, you may experience soreness in the gums surrounding your restorations, though this is usually manageable with ibuprofen and should subside within a few days.
About Dr Harmanpreet Kaur And Dental Designer
Passionate about the importance of continuing education, Dr Kaur has completed extensive advanced training in cosmetics, oral surgery and anaesthesia. She is currently pursuing the Dental Implant Program at Rutgers School of Dental Medicine, NJ. She is a member of the American Academy of Implant Dentistry
If you want to learn if Dental Implant is the right treatment for your missing tooth, make sure to make a consultation appointment today at Dental Designer. Located in North Plainfield on Route 22W, we are a dental office that provides comprehensive dental treatment to the residents of Plainfield, Greenbrook, Dunellen, Boundbrook and Watchung NJ.
You also might be interested in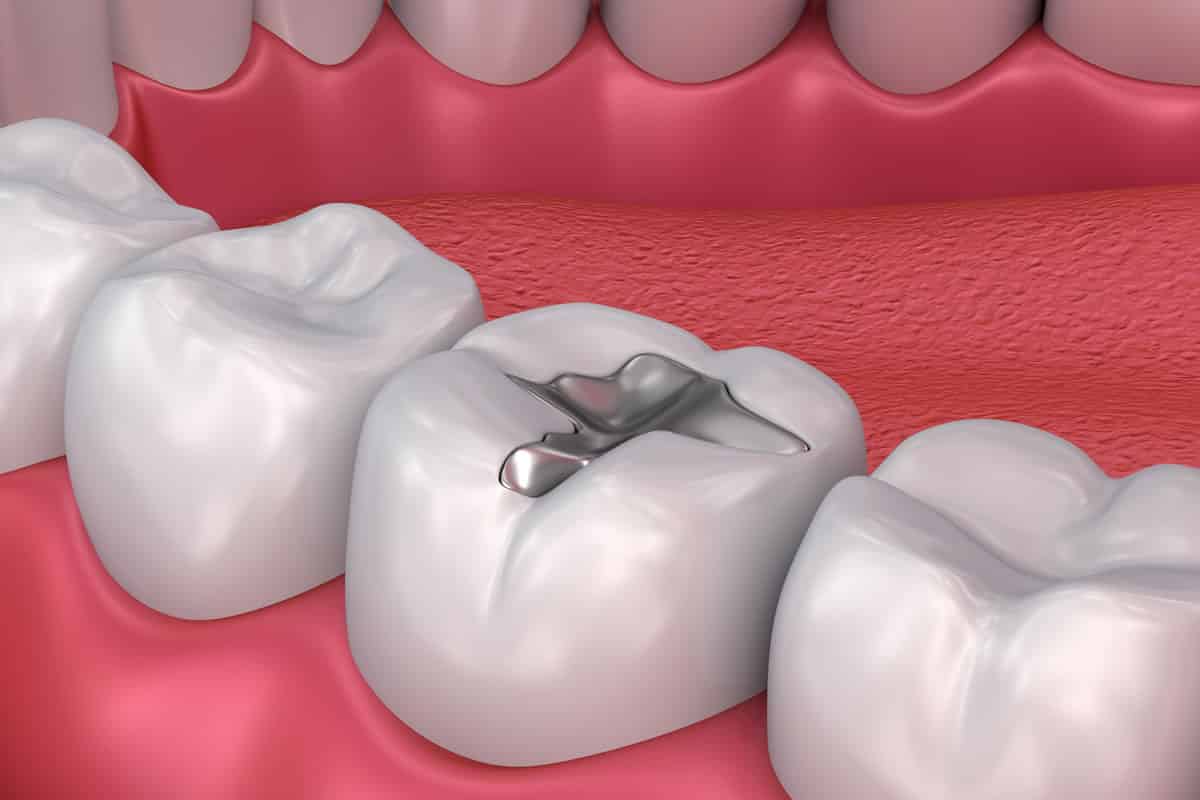 ¡Los empastes dentales también pueden parecerse a los dientes naturales!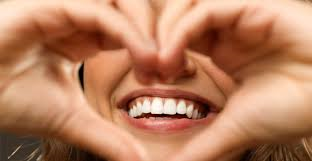 Dental Fillings Can Look Like Natural Teeth Too!