Why Choose Us?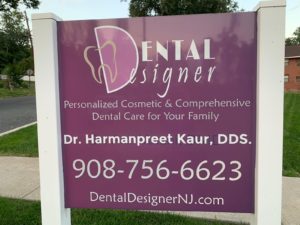 Welcome to Dental Designer, a thoroughly modern North Plainfield, NJ based family and cosmetic dental practice. Our mission is to offer the highest quality dental treatment for your family and stick to the philosophy that prevention is better than cure.
We treat people of all ages with procedure ranging from oral health education sessions for children, to implants, tooth whitening and veneers for adults looking for a smile makeover. We ensure all treatment is done to the highest quality, developing the treatment plan with you, resulting in a high quality dental care that lasts.
We are very committed to highest quality of dental care.
Focus on patient comfort and care – We spend as much time as required listening to individual patient needs, which allows us to understand your requirements and concerns. All options are explained and demonstrated in detail to ensure you are making an informed choice that suits your needs. All treatment is provided in a relaxed and unhurried manner e.g. one hour appointment for New Patient Assessments, and minimum treatment appointment time is 30 minutes.
Sensitive to your fears and concerns – Our stylish, modern reception area with its soothing ambiance allows you to feel relaxed. While you are waiting you can enjoy cable TV and even surf the internet. To make your treatment experience as comfortable as possible, you can select, lie back and listen to your favorite music or watch the latest movie. For those who get nervous with dental procedures, we offer Nitrous Oxide (laughing gas) to soothe your anxiety.
Latest dental technology – Investing in the latest innovations is all part of our philosophy to integrate advanced dental technology with complete patient comfort. This includes, a fully computerized paper free practice to ensure that all your patient records are never lost or misplaced; digital x-rays to ensure no waiting around for the results of your x-rays; and, Intra-oral cameras to visualize any problems in your mouth that you may or may not be aware of.
Professional and energetic team with years of experience – We are committed to helping you reduce the amount of dental treatment required to maintain a healthy smile. With the dentist, the hygienist and the patient all working together the aim is to prevent the need for further treatment.
Convenient – We offer convenient evening and weekend hours. Please call or email to book an appointment.
Google Reviews
Facebook Reviews